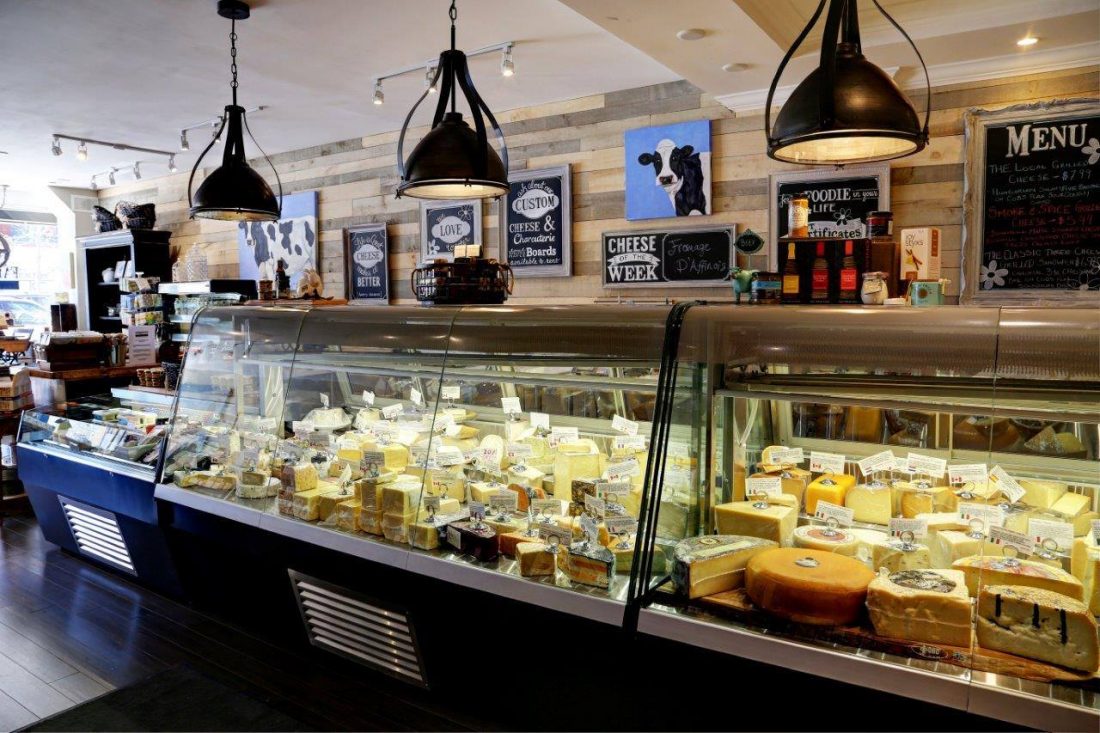 Oakville Beaver Feature: Farmhouse Artisan Cheese
Oakville's Farmhouse Artisan Cheese offering cheeses from around the world and more. Grilled cheese sandwiches alleged to be the best in Oakville.
By: David Lea | Oakville Beaver
Residents with a need for cheese or who are looking for what some have called "the best grilled cheese sandwich in Oakville" are invited to take a trip to Farmhouse Artisan Cheese.
The dedicated cheese shop is located at 345 Kerr St. and has been a fixture of the Kerr Village for nearly five years.
Farmhouse offers a wide assortment of cheeses from around the world as well as charcuterie/cured meats.
Owner Chris Wood said Farmhouse is passionate about the selection, purchase and care of their cheeses.
When asked which cheese is her favourite, Wood found it hard to choose.
"If you had to nail me down, Chateau de Bourgogne; it's a triple cream brie from France," said Wood.
"That's one of my favourites."
Wood said the store's selection of charcuterie and cured meats come from Ontario, Quebec and Europe.
The store's website states people can try the cheese and meats before they buy.
Farmhouse is also home to a boutique which features handmade cheese boards and other items, including some made by local artisans.
Those holding a small or large gathering can also contact the business and arrange for custom platters/cheese boards to be provided.
Wood asks that customers interested in this service give at least 48-hours notice.
Anyone looking for a gift can also talk to Farmhouse about their gift baskets.
These baskets are made to order, Wood said, and Farmhouse has a terrific selection of items to create the perfect basket for any occasion.
For those who truly can't get enough cheese, Wood boasts on her website that Farmhouse has even put together cheese wedding cakes.
For more information visit farmhouseartisancheese.com.
Article Source: InsideHalton.com