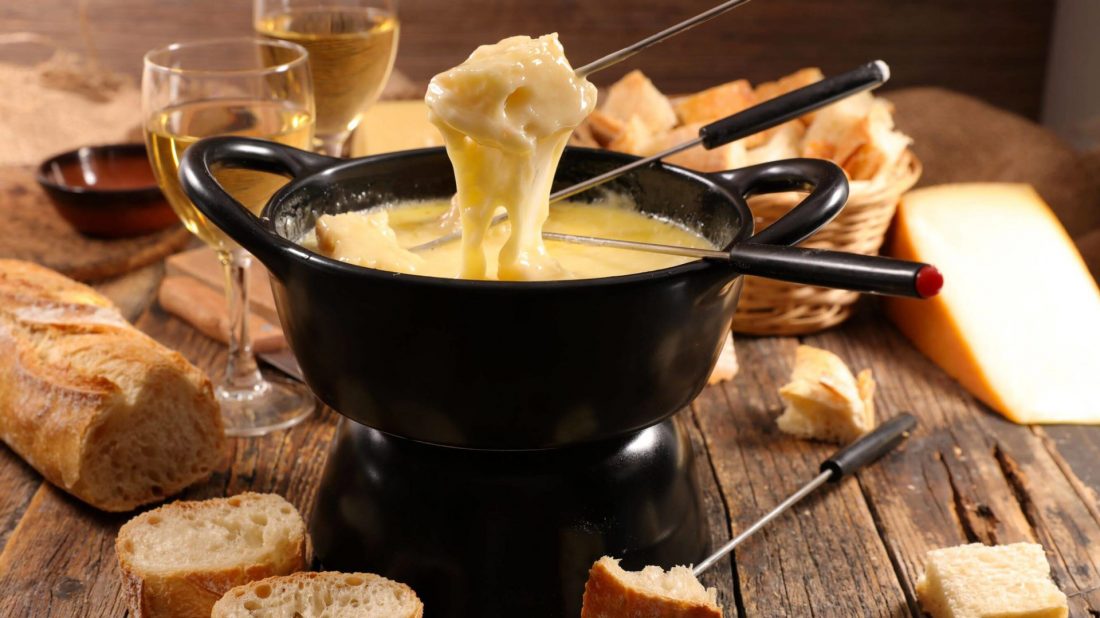 Recipe: Fondue Half & Half Gruyere and Emmental
Ingredients
400g Gruyere King Cut – grated
400g Emmental – grated
1 clove garlic cut in two, lengthwise
4 teaspoons cornstarch
1.5 cup white wine
1 small glass kirsch (optional)
1 pinch of Cayenne pepper
Preparation
1. Rub the fondue dish with the clove of garlic. Leave in pot if desired.

2. Mix the grated Gruyere, the grated Emmental and the cornstarch together in a bowl.

3. To your fondue pot (if stovetop safe), add the white wine and bring to a simmer over medium heat.
4. Add cheese by the handful to the simmering wine, stirring continuously until the cheese has melted.
5. Add the kirsch (if using) and the Cayenne pepper.
6. Keep the fondue dish warm on the burner over a very low flame.
Serves 4 (Meal)